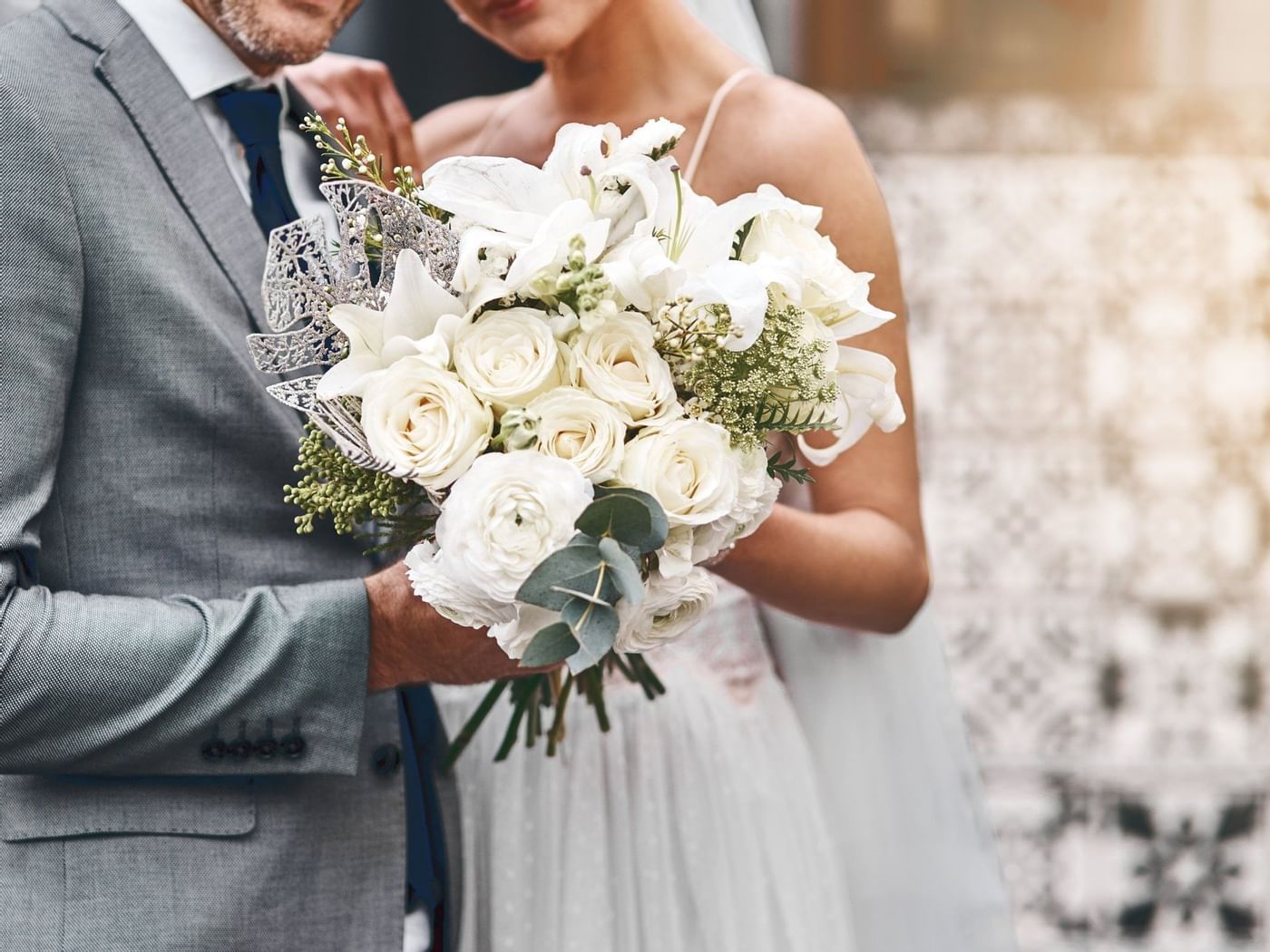 WEDDING PACKAGE: All of our packages include warm and empathetic attention. We can design the event in a personalized way. Consult our experts so they can give you an option that can be adapted to the needs of the wedding of your dreams.
Minimum 100 people, includes:
Personal:
1 waitress captain, 1 waiter for every 2 tables, coordinator who will be aware of the success of your event.
Team:
Furniture: round tables with cushioned chairs, table linen options, full service china, cutlery and glassware.
2 types of packages (2 and 3 times).
Menu test for 4 people.
Event coordinator.
5 hours long.
Uncorking of drink for 5 hours, soda and unlimited ice.
Complimentary private room or garden area for civil ceremony.
Bridal suite decorated for the bride and groom, strawberries with chocolate, bottle of sparkling wine and complimentary breakfast in the restaurant (wedding night).
Special rate on rooms for guests.
BANQUET MENUS
The fusion of a warm, modern and sophisticated environment will create an experience that will delight
your guests. We put at your disposal our creativity to prepare a list of dishes with touches of the delicacies of the region or with international touches, which you will taste in
the menu test led by our executive chef. All packages include:
Courtesy garden or room for civil wedding.
Establishment certified with Distinctive H.
Private parking with charge.
Free parking.
24 hour security staff.
Security cameras, smoke detectors, fire extinguishers, and sprinklers throughout the hotel