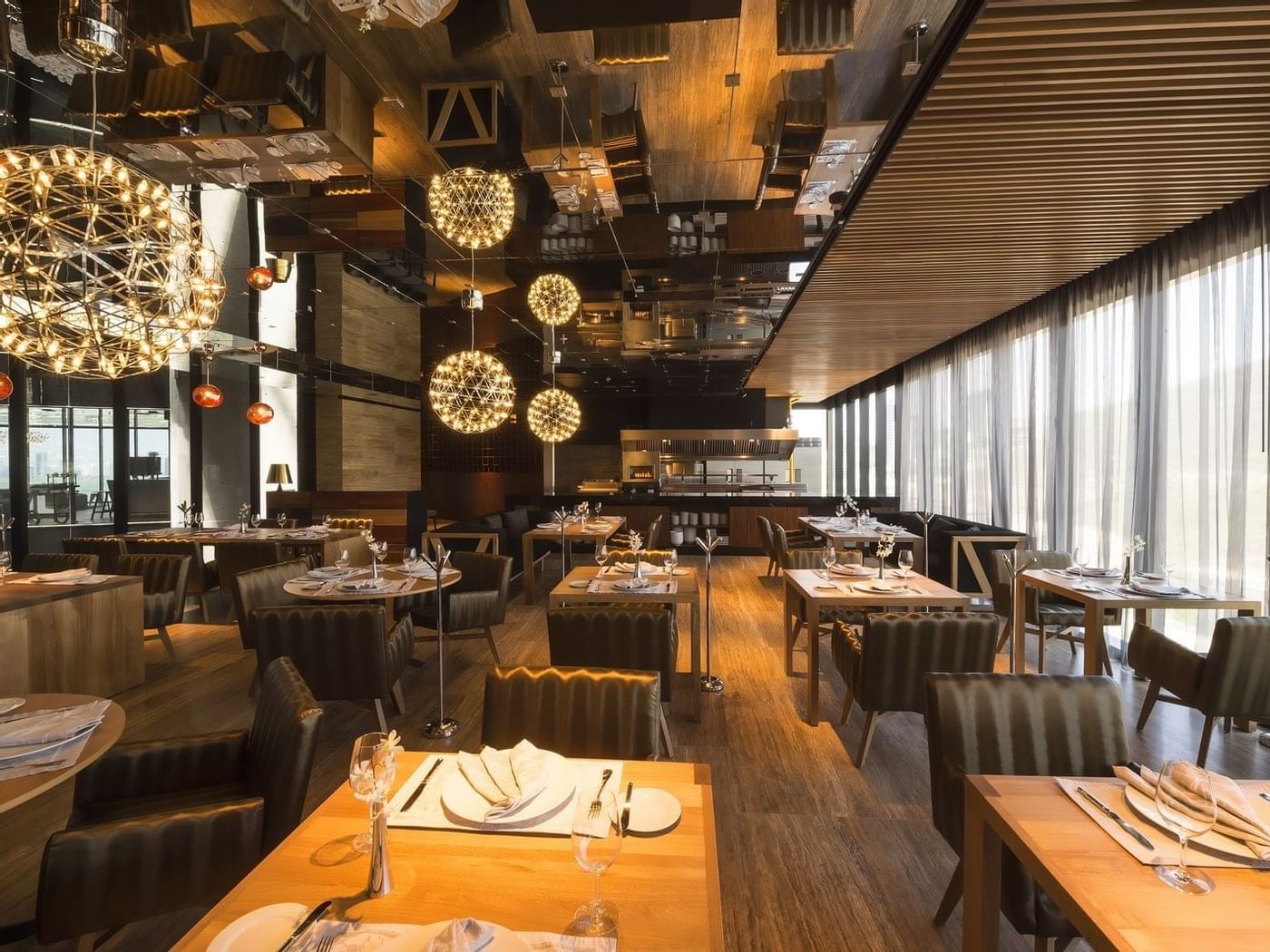 Every detail will please you. Choose what you want, what belongs to you from this Great Package.
Three course menu
Unlimited uncorking for five hours (includes mixers and ice)
Menu test for three people (during lunch hours from Monday to Wednesday, one month before the event)
Civil ceremony room for 30 people with sparkling wine and chocolate truffles
A captain waitress
One waiter for every 15 people
Bar tender
Event coordinator
Oval tables
Wedding table
Ergonomic chairs
Stave dance floor
Table linen with options to choose from
White cloth covers and napkins
Crockery, glassware and cutlery
Musical group for six hours
Tornaboda with chilaquiles for 50% of the guests
Three course menu to choose from
30-minute welcome cocktail based on non-alcoholic beverages during the event reception
Tasting for six people
Table layout and numbering plan
Two printed menus per table
Complimentary room rental for seven hours
Six hours of service plus 30 minutes of reception and 30 minutes of departure of the guests
Six hours of uncorking with unlimited soda and ice service
Low floral centerpieces with options to choose from, one for every 10 people
Flower arrangement for the wedding table
Pre-assembly on the same day of the event three hours courtesy
Private room for civil ceremony, the same day of the event for 20 people with a courtesy glass of sparkling wine per person
A courtesy room for the bride and groom on the day of the event, late check out, strawberry and chocolate amenity, bottle of sparkling wine and breakfast included the day after the event for two people
Special valet parking rate for all attendees
Special room rate for event guests
Packages for a minimum of 100 people apply.